"The Church is the family of God's children, and God wants every family to be a beacon of the joy of his love in our world.

"

~ Pope Francis
FAMILY LIFE

Finding Joy With Each Other
2713 West Chestnut Ave., Altoona, PA 16601
814.695.5579
Email: familylife@dioceseaj.org
Staff:
Andre McCarville, Director
Dotty Caminiti, Office Coordinator
Maureen Roberts, Administrative Assistant
Ages and Stages of Families
enriched and served
by Family Life Ministry
We serve parishes and families of the Altoona-Johnstown diocese:
Bedford, Blair, Cambria, Centre, Clinton, Fulton, Huntingdon, and Somerset.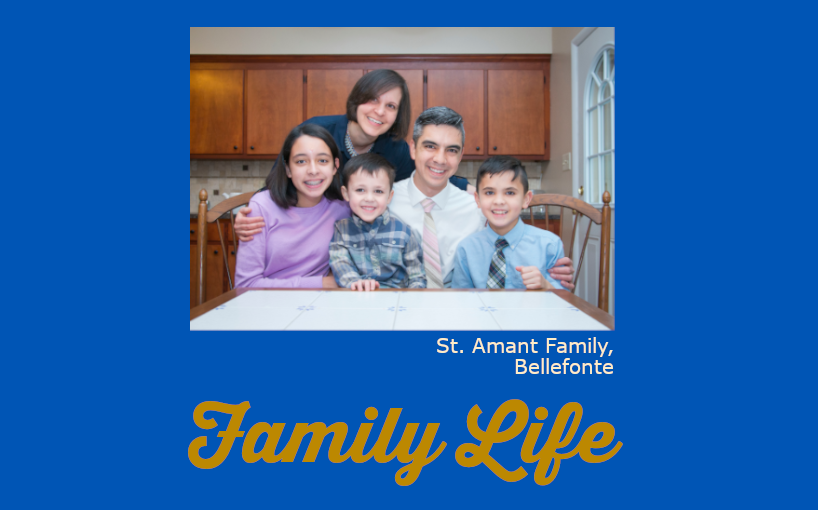 Scheduled Family Life Programs and Resources:
For the remainder of 2020, please contact the Family Life Office to set up a one-on-one course with a Sponsor Couple, or to use the online course of Unveiled.


Email – familylife@dioceseaj.org
Phone – (814) 317-2647
February 13, 2021 @ 10:00 AM
A Conference for singles, engaged and married couples. Stories and insights for Catholic singles, engaged, and married couples. Discover the real, thrilling meaning to romance, and how we create happily-ever-after in the real world.
February 19-21, 2021
What does it mean to live your Faith as a Catholic man in every aspect of your life?
The answer, on a practical level, really depends on where you are in your journey. In this conference, we will go deeper into how we can live as a Catholic man of Faith.
March 12-14, 2021
As women, we can easily spend our entire day in service to others. While we can experience the joy of this servant's heart, we can often feel exhausted, unnoticed, and drained. In this conference we talk about what sustains us as Catholic women of Faith.
FAMILIES AND THE GOSPEL
Reflections on the Sunday Reading
~Used with permission from "Family Perspective" by Bud Ozar
Helpful Links to Family Situations:
Publications for purchase from the Family Life Office: