"The Church is the family of God's children, and God wants every family to be a beacon of the joy of his love in our world.

"

~ Pope Francis
FAMILY LIFE

Finding Joy With Each Other
2713 West Chestnut Ave., Altoona, PA 16601
814.695.5579
Email: familylife@dioceseaj.org
Staff:
Andre McCarville, Director
Dotty Caminiti, Office Coordinator
Maureen Roberts, Administrative Assistant
Ages and Stages of Families
enriched and served
by Family Life Ministry
We serve parishes and families of the Altoona-Johnstown diocese:
Bedford, Blair, Cambria, Centre, Clinton, Fulton, Huntingdon, and Somerset.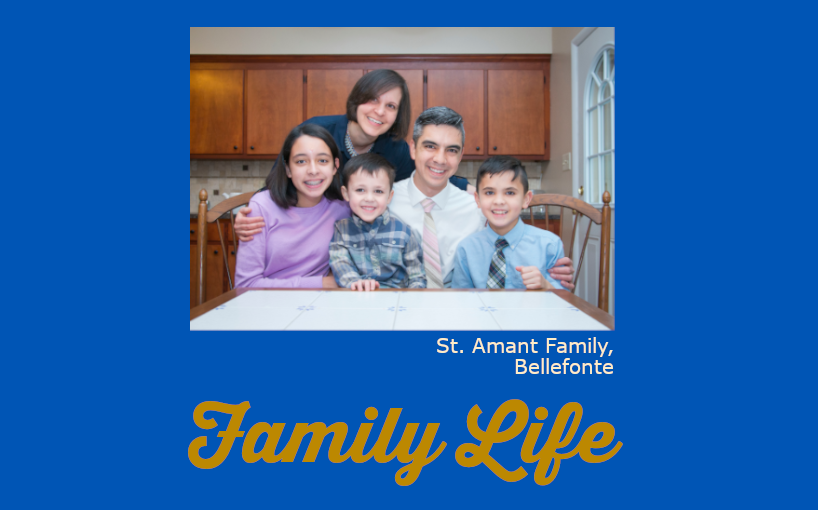 Scheduled Family Life Programs and Resources:
For the remainder of 2020, please contact the Family Life Office to set up a one-on-one course with a Sponsor Couple, or to use the online course of Unveiled.


Email – familylife@dioceseaj.org
Phone – (814) 317-2647
April 30 – May 2, 2021
A free conference on the theology of the body, from the Theology of the Body Institute. Available worldwide between Friday, April 30 @ 12:00 PM and Sunday, May 2 @ midnight.
FAMILIES AND THE GOSPEL
Reflections on the Sunday Reading
~Used with permission from "Family Perspective" by Bud Ozar
Helpful Links to Family Situations:
Publications for purchase from the Family Life Office: