The Family Life Office exists to help families through the different stages and trials of life, to equip them to hand on the faith, and to support them when life becomes difficult.

The office oversees various marriage preparation programs that occur throughout the Diocese, as well as encouraging marriage enrichment opportunities. The office produces resources for new parents, as well as for families celebrating the holidays.
The office also promotes pro-life causes in the Diocese, including Respect Life Sunday in October, and the Walking With Moms In Need Initiative.
Family Life sponsors Anniversary Masses in Altoona and Johnstown to recognize couples celebrating milestone marriages. The Office also works with Family Ministries already in place in parishes to help train Family Life Ministry Coordinators.
For all those mourning the loss of their spouse, the office sponsors Masses for Widows and Widowers, and can send a "Heaven's Treasure Box" to anyone who has lost a child through miscarriage. There are also videos for grieving during the holidays, and for what to say to a person who has lost a loved one.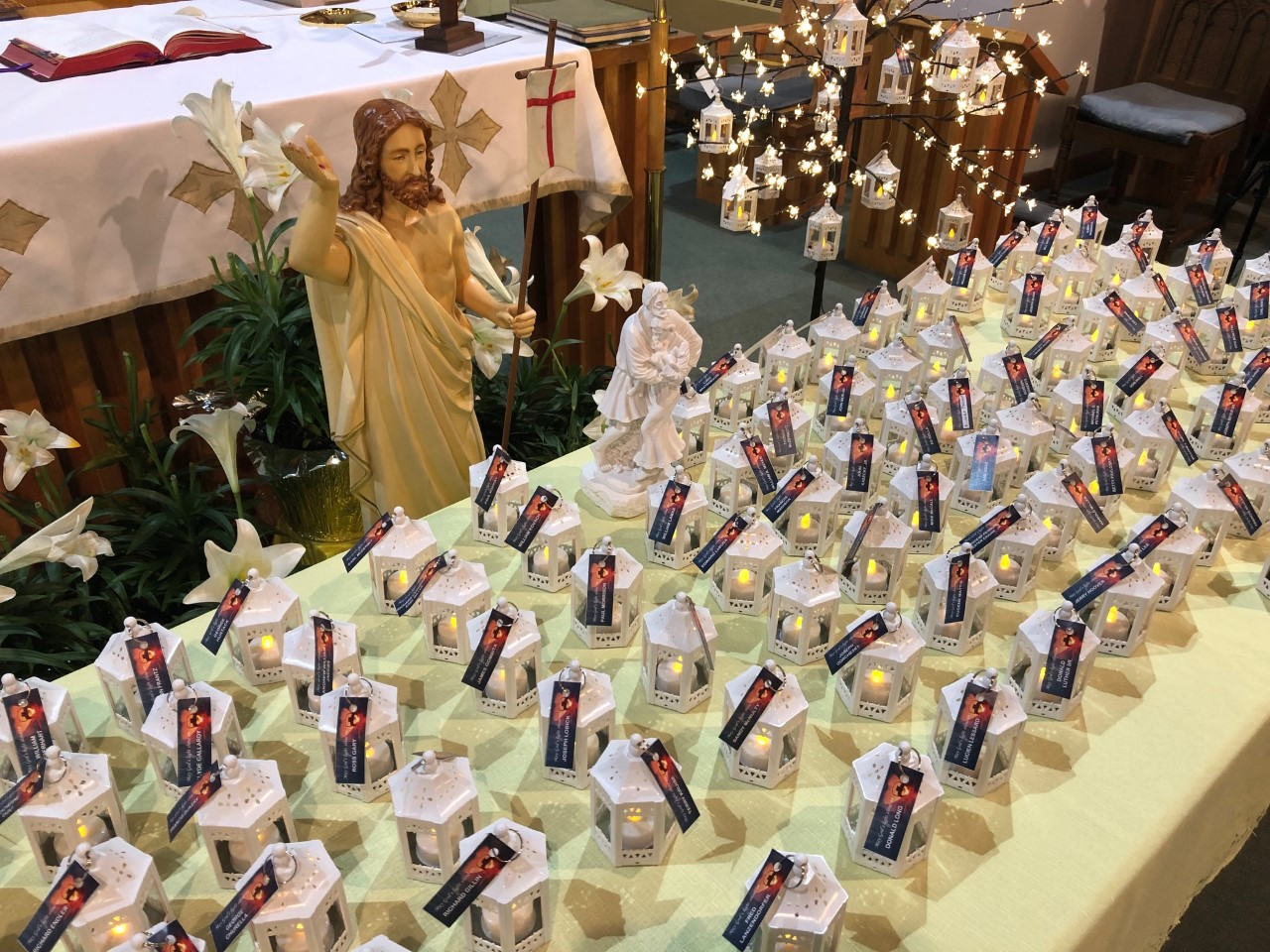 Welcome to the Marriage Preparation process for the Diocese of Altoona-Johnstown!
This sacramental preparation is an invitation to continue your faith journey, and to grow in a relationship with God and each other.
Step 1: Meet With a Priest or Deacon
Contact the priest or deacon who will witness your marriage as soon as you become engaged, or at least nine months before your proposed wedding date. You will be meeting with your priest/deacon several times.
The diocesan marriage directives require a premarital inventory of all couples before marriage. FOCCUS is one particular inventory that is used the most in our diocese, and across the country. This inventory is not a test – it is a discussion tool to help you communicate about the areas of your relationship that are strong and those that need work. A priest, deacon, or someone assigned by either gives instruction on taking this inventory online and schedules a follow-up session.
It is recommended that the FOCCUS inventory and follow-up session be done before you attend a Marriage Preparation Series.
Step 2: Attend Marriage Preparation Programs
Attendance at Marriage Preparation programs in the Diocese can be done 8 to 12 months before your wedding. You will learn about communication skills, finances, sexuality, Natural Family Planning, spirituality, becoming a "domestic church", and many other helpful and important topics. You will also receive information on planning the wedding ceremony.
All of the following options fulfill the Diocese of Altoona-Johnstown requirements. You only need to attend one option that suits your schedule.
Marriage Preparation Course
The Marriage Preparation Course is an invaluable series of two or three sessions designed to help engaged couples develop a better understanding of the sacrament; to evaluate and deepen their readiness to live married life; and to gain insights into themselves as individuals and as a couple.
Sessions are led by married couples, as well as a priest/deacon, and are held in various locations and dates throughout the diocese.
A weekend away with plenty of time together to develop a better understanding of the sacrament, to evaluate and deepen your readiness to live married life, and to gain insights into yourselves as both individuals and as a couple. The weekend gives you an opportunity to look at your commitment to each other in a deeper way as you prepare for a holy and lasting marriage. Includes informal presentations by a team which includes married couples, and acts as a great wedding gift from parents or friends.
No weekends are available in our diocese at this time. Weekends offered through Catholic Engaged Encounter are acceptable marriage preparation for our diocese. Dates and locations can be viewed here.
A parish-based program in which an engaged couple meets with a married couple from the parish for a series of meetings. The Sponsor Couple shares their personal experience of marriage with the engaged couple through a couple-to-couple approach.
Arrange this meeting through your parish, if it is offered there.
For Those Separated By Distance
These options are accepted by the diocese if you are unable to attend any of the above programs:
Sponsor Couple
Marriage Preparation in your fiancé's diocese
Engaged Encounter elsewhere
Online Marriage Preparation – contact the Family Life Office for more information
Remarriage Sponsor Couple
The issues facing couples entering a second marriage when one or both have been married before are more complex than first marriages. Preparation should be more comprehensive. Therefore, we offer a Remarriage Sponsor Couple program.
To register, email the Family Life office
Natural Family Planning (NFP) is the general title for the scientific, natural, and moral methods of family planning that can help married couples either achieve or postpone pregnancy.
NFP methods are based on the observation of the naturally-occurring signs and symptoms of the fertile and infertile phases of a woman's menstrual cycle. No drugs, devices, or surgical procedures are used to avoid pregnancy.
Since the methods of NFP respect the love-giving (unitive) and life-giving (procreative) nature of the conjugal act, they support God's design for married love!
Caroline Gindhart, MSN, NP-C
Billings Ovulation NFP Model
Worldwide Marriage Encounter
WWME is the largest faith-based marriage enrichment organization in the world. They offer a peer-to-peer experience, typically over a weekend, though there are other options available, where married couples and priests can pause and reflect privately on the meaning of their vocations and are given the tools for nurturing their love.
(n.) the happiness of meeting or finding someone again after a long separation
Retrouvaille is a program solely dedicated to providing the necessary support to help save marriages, primarily through the Retrouvaille Retreat weekend and its follow-up support. Many struggling couples can be helped by learning the effective tools of communication offered in the Retrouvaille program.
Sister Servants of the Sacred Heart Retreats
Retreats for married couples in Cresson
Catholic Charities provides a caring, professional response to individuals who find themselves experiencing emotional and spiritual life situations, such as depression, anxiety, and other mental health issues, bereavement, marital and family conflicts, abuse or neglect, and more.
Based out of western Pennsylvania, the Catholic Counselors offer telecounseling services to families in need of help for marital struggles, parenting issues, addiction, depression, spiritual crises, and more.
Get diocesan parenting tip emails sent right to your email every week, for anything from ideas for strengthening your family to fun craft ideas!
Contact familylife@dioceseaj.org to sign up.
A website for those couples dealing with the challenge and grief of infertility
For children with special needs
Navigating the Internet and Media
A secular movie about the difficulties and challenges children and parents face in the digital age.
Warning: Suggested for parents/teachers to preview this movie before sharing. Some material may not be appropriate for children.
Tech Talk (via CatholicMom)
Sharenting, Online Safety, and Your Children – Are you sharing too much about your children online?
A DNS-based content filtering service that offers a safe way to browse the web without surprises. It intercepts domain requests and filters sites that should be blocked, based on your filtering needs.
Blocks pornography and obscene/adult content, while still allowing Google, YouTube, Bing, DuckDuckGo, and the rest of the web to load safely.
Catholic News Service Movie Reviews
A secular guide to age-appropriateness in movies and books for children.
Parenting With Grace: The Catholic Parents' Guide to Raising (Almost) Perfect Kids
If I Have To Tell You One More Time: The Revolutionary Program That Gets Your Kids to Listen Without Nagging, Reminding, or Yelling
Publications for Purchase from the Family Life Office
Strengthening Your Domestic Church (Family)
A podcast on marriage and parenting from Catholic counselor Dr. Greg Popcak and his wife, Lisa.
An on-demand Catholic streaming service
A Facebook page dedicated to helping Catholic parents in building and strengthening their domestic Church
Advice on Taking Young Children to Mass
Help For Blended Families
The Peyton Family Institute has a number of ideas, videos, and resources to foster Family Spirituality in the home.
Families and The Gospel ~ Reflections on Sunday Readings
Expectant Moms In Need Resources
A faith-based, non-profit organization which offers practical help to those impacted by unplanned pregnancies through their pregnancy care centers. They try to meet the emotional, physical, and spiritual needs of women and their families, empowering them to make positive, life-affirming choices. Precious Life can provide resources to women in need, help them to choose life for their children, and to walk alongside each woman as she parents her child.
Altoona: (814) 944-2669
Bedford: (814) 494-0069
Johnstown: (814) 269-4391
A confidential and compassionate outreach to women who are distressed over an unplanned pregnancy. In addition to providing emotional and spiritual support, the "Gabriel Angel" helps the expectant mom with various practical needs, including finding assistance with pre-natal care, maternity and baby clothes, cribs, strollers, and various baby items, referrals for housing, medical care and counseling, and parenting support or adoption information.
State College/Ebensburg: (814) 867-5511
Johnstown: (814) 539-0155
Fulton County Catholic Mission: (717) 485-5917
Catholic Charities' goals are to promote a woman's physical and mental well-being during her pregnancy and postnatal period, to improve the physical well-being of the unborn child and newborn, and to encourage adoption as an option for women who choose not to parent their newborn child.
Mom's House provides high quality child care to single parents, often at no cost but to volunteer at the center. This enables the parents to get an education or further their career so as to care for their children. There is also counseling, tutoring, and advocacy support offered by the program.
A non-profit charitable organization that has been providing love and support for over 50 years to women facing unplanned pregnancies. They offer information on pregnancy, childbirth, adoption, prenatal care, community programs, parenting skills, and child care. They can refer for medical support, financial resources, housing, legal and social assistance, and professional counseling. They can also offer on-hand pregnancy tests, as well as maternity and baby items. All services are free, non-judgmental, and confidential.
Healing From an Abortion: Project Rachel
When a Friend is Considering Abortion (via RespectLife.org)
Every Life Matters Pregnancy Support Services
Provides free and confidential pregnancy confirmation, ultrasounds, and support services to individuals facing unplanned pregnancies. All services are free and confidential.
Tyrone: (814) 650-7899
A comprehensive collection of resources for many different pro-life issues.
On the Care of the Critically and Terminally Ill
The Congregation for the Doctrine of Faith released a letter entitled Samaritanus bonus: On the Care of Persons in the Critical and Terminal Phases of Life, which beautifully addresses several important topics related to wholistic, Christ-centered care of those who are sick and dying
Themes of Catholic Social Teaching
The Church's overall vision for building a just society
Forming consciences for Faithful Citizenship
Walking With Moms In Need
A pastoral plan to help moms who find themselves in unexpected or crisis pregnancy situations
How Americans Understand Abortion and What It Means for the Church
When a Friend is Considering Abortion (via RespectLife.org)
How To Talk to a Friend Who Has Had an Abortion
National Catholic Bioethics Center
The Dangers of Physician-Assisted Suicide
US Bishops Statement on Physician-Assisted Suicide
Project Rachel - Healing From An Abortion
Divorced and Separated Ministry
Questions and Answers About Divorce in the Catholic Church
Questions and Answers About Annulments in the Church
Programs, Books, Workshops, and Inspirations for Those Who Have Been Divorced
How to start a ministry for children of divorce
Retreats for adults who are dealing with the pain of their parents' divorce
Beginning a Ministry to Those Who Have Been Divorced
Ideas for Ministry to Single Parents
Book Study and Ministry Ideas
How to Glorify God as a Catholic Single Parent
Grief and Consolation Ministry
Free Bereavement Counseling in the Area
A peer support program based in Altoona and Ebensburg, designed specifically for children and their families who have suffered the death of a loved one, such as a parent, sibling, grandparent, or close family member.
Professional Counseling Services
Catholic Charities provides a caring, professional response to individuals who find themselves experiencing emotional and spiritual life situations, such as depression, anxiety, other mental health issues, bereavement, marital and family conflicts, abuse or neglect, and more.
Catholic Counselors of America
Rose Trexler, a compassionate counselor in Cambria County, offers counseling services in the areas of depression, anxiety, and anger issues: (814) 505-7178
Based out of western Pennsylvania, the Catholic Counselors offer telecounseling services to families in need of help. They can offer help for marital struggles, parenting issues, addiction, depression, spiritual crises, and more.
Catholic Miscarriage Support
Offers practical and spiritual support for Catholics who have lost a child to miscarriage.
Red Bird was founded on helping parents address the profound healing that needs to happen while also honoring the memory of the child. Attention is given to protect the individual, the marriage, and other relationships from a spectrum of issues that can compound and lead to dysfunction.
A website for those couples dealing with the challenge and grief of infertility.
Mental Illness/Addiction Assistance
If you or a family member have needs related to addiction, Catholic Charities' counselors can offer help and support.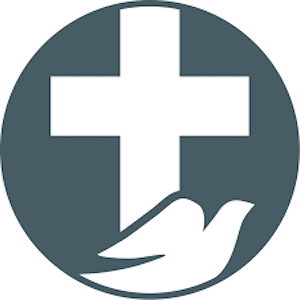 A website dedicated to Catholics who are struggling with addiction and looking for freedom through the Grace of God in the 12-step process.
Create In Me A Clean Heart
A pastoral statement from the US Conference of Catholic Bishops in response to the widespread problem of pornography in our culture today.
The mission at Integrity Restored is to help restore the integrity of individuals, spouses, and families that have been affected by pornography addiction. Integrity Restored provides education, training, encouragement, and resources to break free from pornography, heal relationships, and to assist parents in preventing and responding to pornography exposure, which is so devastating in the lives of our children. It is also a resource that trains and helps clergy in assisting families at the parish level.
A secular response to the problem of pornography.
Resources For Men and Women Struggling With Pornography Addiction