"We are convinced that the energy and resources we devote to adult faith formation will strengthen and invigorate all the charisms that adults receive and the activities they undertake, in the Church and in society, to serve the Gospel of Christ and the people of today. Every Church ministry will be energized through a dynamic ministry of adult catechesis."
Our Hearts Were Burning Within Us,
The Priority of Adult Faith formation -Section 3
A Pastoral Plan For Adult Faith Formation in the United States
By the U.S. Catholic Bishops
Adult Enrichment and Lay Ecclesial Ministry Office
St. Patrick School Building
625 Park Avenue
Johnstown, PA 15902
Phone: (814) 361-2000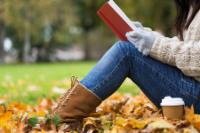 THE OFFICE OF LAY ECCLESIAL MINISTRY
2019-2020 CLASS SCHEDULES
Year One Schedule
Year Two Schedule
Please note: Due to a schedule conflict Church History St. John Vianney Location is being moved to Tuesdays: 6:30-8:30 PM!
Church History
Location – St. John Vianney, Mundy's Corner
Tuesdays – 6:30-8:30 PM
March 3, 10, 17, 24, 31; April 7, 14, 21, 28; May 5
2020 UPCOMING 3RD YEAR CLASSES
SAINT PAUL
Dr. James Merrick will be offering a 6 week course beginning Tuesday, January 7th from 6:00-8:30 PM at the Seton Suite, Cathedral of the Blessed Sacrament, Altoona on St. Paul, a New Covenant Jew. A study on Pauline theology, this course will look at Paul not as a construct of Reformation and post-Reformation exegesis, but on Paul's own terms – "as a New Covenant Jew". Rooted in Scripture, the course explores Paul the man, Paul the Apostle and Paul the Saint. Dr. Merrick is a lecturer at Franciscan University of Steubenville, theology and Latin teacher at St. Joseph's Catholic Academy in Boalsburg and on the faculty for Lay Ecclesial Ministry and Diaconal Formation. .
Registration Form Saint Paul

PATROLOGY
Examine the lives and writings of the Fathers of the Church. Study the major events of the internal and external history of the Church and the expansion of the Church. This course covers the topics of martyrdom, virginity, and monasticism, and early Christological and Trinitarian controversies. In order to take this class, Sacred Scripture and Synoptic Gospels is a prerequisite.
Patrology Registration Form

TRINITY & CHRISTOLOGY
Examine The Mystery of Christ in Sacred Scripture, Old Testament foundations and the Christ event in the New Testament and the early Christian community, the Mystery of Christ in the history of the Church. The Church's confession in One God who is Father, Son, and Holy Spirit. Attention is given to the Trinitarian character of the Church's worship and theology as grounded in Sacred Scripture as well as the apostolic tradition of the ecumenical councils of Nicaea I and Constantinople I.
Registration Trinity And Christology
2019-2020 Rite of Christian Initiation of Adults (RCIA) Catechumenate Team Ministry

Location: the Cathedral of the Blessed Sacrament, Seton Suite, One Cathedral Square, Altoona
Day and Time: Thursday, 6:30 PM – 9:00 PM
Course Description: The course is an overview and exploration of the application of the Rite of Christian Initiation of Adults, the official rite of the Catholic Church for the preparation of Adults seeking the initiation sacraments and full membership in the Catholic Church.
The course content is presented in an adult environment with a combination of experiential and traditional learning styles within the four phase format of the Rite of Christian Initiation of Adults. Each phase (Part I, II, III and IV) consists of four 2 ½ hours sessions. There are no sessions in Advent, Christmas or Lent.
Fore more information on the program "Click Here"
Registration Form
For more information on the above classes, please contact:
The Office of Adult Enrichment and Lay Ecclesial Ministry
Mrs. Marybeth Heinze
Administrative Assitant
Telephone: (814) 361-2000
Email: mheinze@dioceseaj.org