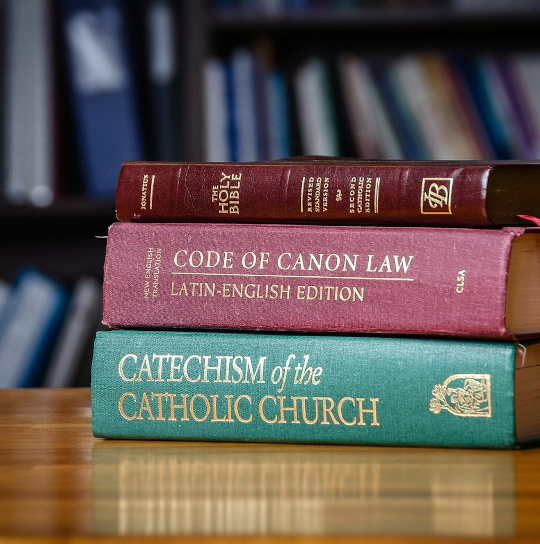 The Tribunal serves as the ecclesiastical court for the Diocese. The Bishop is the Chief Judge of the Tribunal, but delegates his judicial authority to the Judicial Vicar, who acts in his place. Tribunal personnel assist and advise the Bishop in other canonical matters which affect the Diocese.
This Tribunal has competency to prosecute or to vindicate the rights of physical or juridical persons, or to declare facts. It can also impose or declare penalties, and assists in preparing cases that must be decided in Rome.
Very Rev. John D. Byrnes, JCL, JV
Annulments and Marital Status
A major portion of the Tribunal's work involves persons who question their marital status. They want to know if they are free to marry in the Catholic Church. In these situations, the Tribunal investigates the validity of that union as to whether a person is bound by marriage or is free to marry. This office has helped thousands of Catholics within the Diocese to return to the Sacraments.
In our diocese, the first step is to contact an Advocate to assist you. The advocate simply helps you to prepare your written testimony. In the Diocese of Altoona-Johnstown, all of our parish priests and deacons serve as Advocates. You may call upon any of our priests or deacons to assist you, no matter where in the diocese you may live; the choice is yours. In addition, we have several lay women and a religious sister who serve as Advocates on a stable basis.
For a lay Advocate, please call the Tribunal at (814) 695-5579. Our Executive Assistant, Kathleen, will assist you.