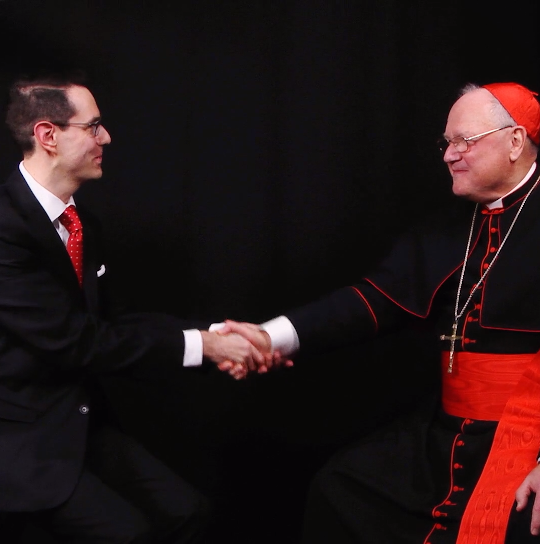 The Office of Communications is responsible for spreading the Good News of Altoona-Johnstown through the evangelization tools of Proclaim! TV, Proclaim! E-News, Proclaim! Magazine, and the diocesan website and social media. Using a multimedia platform, the Communications Office relays news and events, shares spiritual resources, and produces inspirational content that highlights local Catholics' encounters with Jesus Christ.
Mr. Tony DeGol, Director of Communications, serves as the official spokesperson for Bishop Mark L. Bartchak and is the liaison between the Diocese of Altoona-Johnstown and the secular media.
All media inquiries should be directed to Mr. DeGol at tdegol@dioceseaj.org.
Director of Communications
Producer/Host, Proclaim! TV
Executive Editor, Proclaim! Magazine
tdegol@dioceseaj.org