Welcome to the Diocese of Altoona-Johnstown!
For headlines and engaging stories, please visit the Proclaim! E-News Site:
To explore our faith and learn about our diocese, continue on this site, or click here: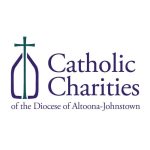 A MESSAGE FROM CATHOLIC CHARITIES OF THE DIOCESE OF ALTOONA-JOHNSTOWN
Representatives from a West Virginia organization have been visiting the region seeking donations for an initiative called Martha and Mary House.
Catholic Charities of the Diocese of Altoona-Johnstown wants to make clear that this is not affiliated with the Martha and Mary House
Homeless Shelter Ministry operated by Catholic Charities in Johnstown, Cambria County.
Prayers and Daily Readings