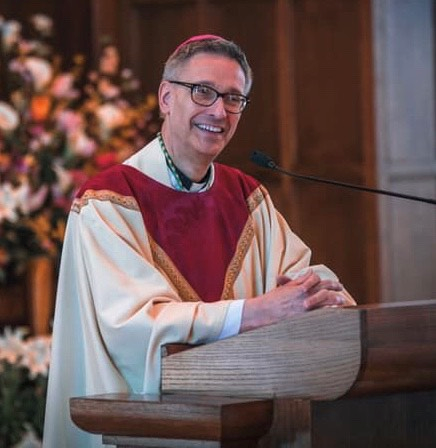 Easter Message
"It seems like circumstances beyond our control have held us bound for such a long time. And it has made us feel like we can't breathe. That is precisely why we need to look to the Lord Jesus who suffered and died on the cross."
FULL LETTER
Holy Week Schedules
Faithful are invited to Ash Wednesday Masses at parishes throughout the Diocese of Altoona-Johnstown. This year, because of the pandemic, and as previously announced, Bishop Mark has directed that ashes are to be sprinkled on the heads of those who approach.
Holy Thursday
Good Friday
Easter Vigil/Easter Sunday
USCCB Easter/Triduum Resources
Beloved Tradition
Easter is coming, and the mere mention of hrudka gets Father Aron Maghsoudi's mouth watering. Beyond that, it is just one element that makes up an important custom that remains cherished in many parts of the diocese.
FULL GALLERY
Father Jude Brady, OSB
Father Jude Brady, OSB
Success & Stability
Catholic education is having a moment. It seems like everyone is witnessing how Catholic schools around the country are safely and successfully offering in-person education during the pandemic – and Catholic schools in the Diocese of Altoona-Johnstown are no exception.
FULL MESSAGE
Building Up
The Kingdom
An ice cold Pepsi can be refreshing, but there is something even better to quench your ultimate thirst. "Do you want to live life just doing the sugary water things?," posed Will Smith to a virtual group of young people.
FULL EDITION
READ PREVIOUS ISSUES
Lights, Camera, Action!
What have you been doing while laying low during the pandemic? A group of seminarian buddies found a way to powerfully evangelize without even leaving campus.
DONATE TODAY
Disciples of Hope
Pope Francis describes the disciple of hope as a person who stands by, and with and for those who need the gift of hope. With the opening of the 2021 Catholic Ministries Drive, you too can be a disciple of hope to those in your faith communities.
VIDEO PLAYLIST
FULL STORY
Learning From
The Journey
Sometimes when we are traveling to a vacation destination, we are so eager to arrive at the site that we forget to enjoy, appreciate, and learn from the journey. The same can be true for engaged couples looking forward to their wedding. Not so for Wally Zapotoczny and Melissa Summers.
Year of Saint Joseph
Pilgrimage opportunities, special prayers and reflections, and an art contest are among the Diocese of Altoona-Johnstown plans to celebrate the Year of Saint Joseph as declared by Pope Francis on December 8, 2020, and continuing until December 8, 2021.
FOR OFFERTORY COLLECTIONS
FOR CHOIRS/SOLOISTS/READERS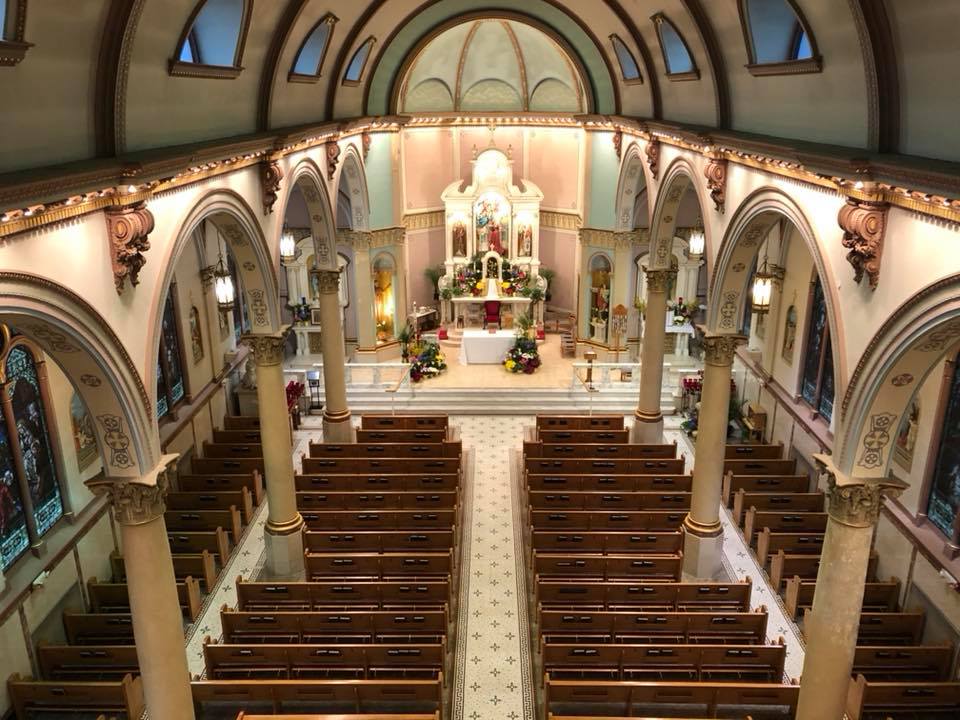 Concerning Sunday
Mass Obligations
"Some pastors and even Bishop Mark's office have reported that people are still asking if the dispensation from the obligation to attend Mass on Sunday remains in effect. The answer is yes, but some are wondering how to observe that practice."
DIOCESAN YOUTH PROTECTION WEBSITE
"A SENSE OF VULNERABILITY"

The Roman Catholic Diocese of Altoona-Johnstown
The Diocese of Altoona-Johnstown serves Catholics in eight counties — Bedford, Blair, Cambria, Centre, Clinton, Fulton, Huntingdon, and Somerset. The Diocese is home to 87 parishes, which are served by Diocesan priests and priests from various religious communities, including the Third Order Regular Franciscans, the Conventual Franciscans, and the Order of Saint Benedict. The official Catholic population of the Diocese is 84,039.
News |

Diocese Happenings
Father Ananias Buccicone, OSB, will resume his assignment at Queen of Peace Parish in Patton on April 9, 2021.