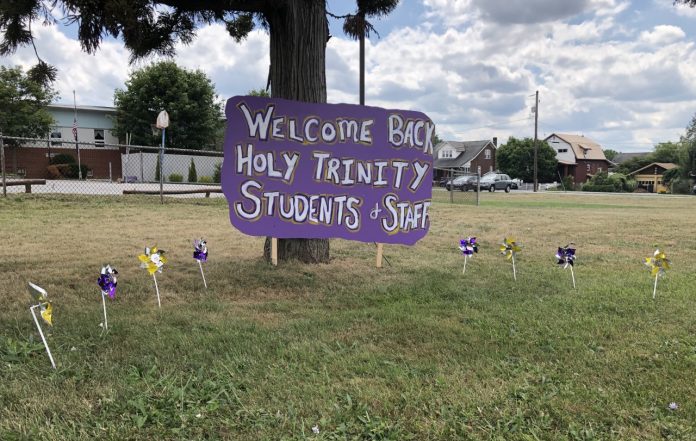 Catholic School
Start Dates
Catholic schools in the Diocese of Altoona-Johnstown are preparing for the opening of the new academic year with in-person education at all schools.
FOR OFFERTORY COLLECTIONS
FOR CHOIRS/SOLOISTS/READERS
A Safe Welcome Back
As the long-time principal of Saint Peter School in Somerset, Jill Harris is no stranger to getting ready for a new school year. This year, however, she admits the process is like walking on shifting sands.
Padre Pio Family Fest
Interview With Father Tom Betz
Back To School
Bishop Mark offers a message to returning students , teachers, and parents about the "learned leisure" of school, and the hopes for the future of the new academic year.
VIDEO PLAYLIST
FULL STORY
Making Students Saints
The primary mission of Catholic education is not to teach Math, Science, and History, but to make students saints.
Sense Of Calm
There are a lot of medical professionals in Father Alfred Patterson's family. Not surprisingly, they are a tremendous source of support to him during this coronavirus pandemic and a wealth of good information.
DONATE TODAY
Always Thirst
For Knowledge
Hannah Grace Wirfel has some advice for her younger brother, Luke, as he prepares for his freshman year of college. Work hard and learn, she urged, but also have fun, enjoy friendships, and make the most of the opportunity. Her recommendations come from experience.
FULL EDITION
READ PREVIOUS ISSUES
Remarkable Ministry
The power of prayer is uniting the diaconate community of Altoona-Johnstown with a young seminarian halfway around the world.
FULL MESSAGE
Sacramental
Milestones
Congratulations to our young people throughout the Diocese of Altoona-Johnstown celebrating the Sacraments of First Holy Communion and Confirmation this summer.
FULL GALLERY
Father Jude Brady, OSB
Father Jude Brady, OSB
A Message From
Bishop Mark
Wear a Mask in Church!
FULL LETTER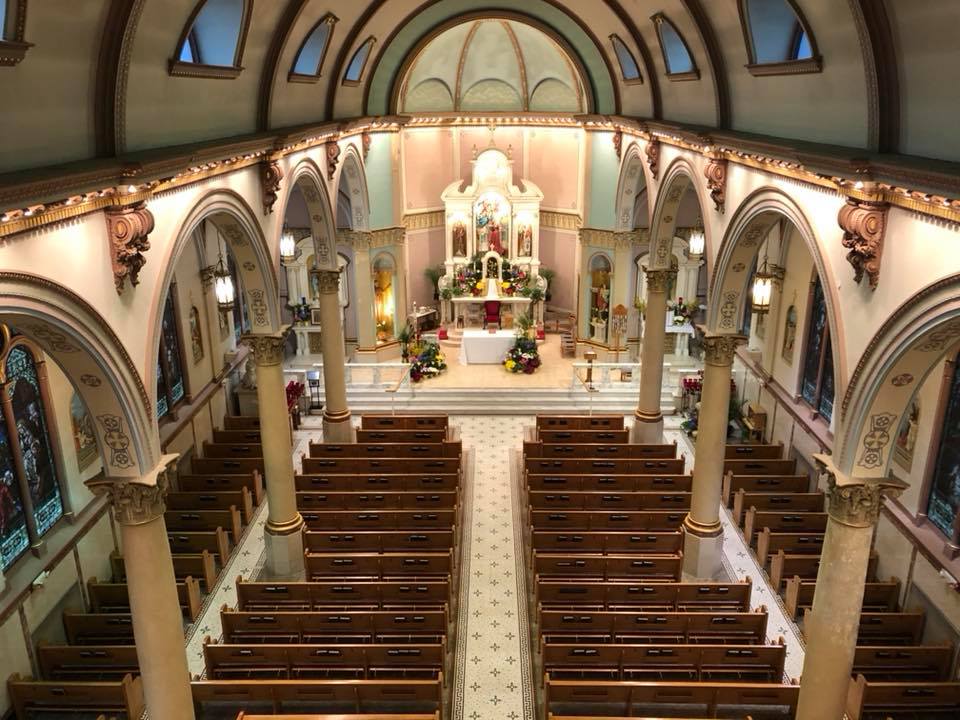 Concerning Sunday
Mass Obligations
"Some pastors and even Bishop Mark's office have reported that people are still asking if the dispensation from the obligation to attend Mass on Sunday remains in effect. The answer is yes, but some are wondering how to observe that practice."
DIOCESAN YOUTH PROTECTION WEBSITE
"A SENSE OF VULNERABILITY"

The Roman Catholic Diocese of Altoona-Johnstown
The Diocese of Altoona-Johnstown serves Catholics in eight counties — Bedford, Blair, Cambria, Centre, Clinton, Fulton, Huntingdon, and Somerset. The Diocese is home to 87 parishes, which are served by Diocesan priests and priests from various religious communities, including the Third Order Regular Franciscans, the Conventual Franciscans, and the Order of Saint Benedict. The official Catholic population of the Diocese is 84,039.
News |

Diocese Happenings
"Masks are not optional when you come to church," said Bishop Mark.