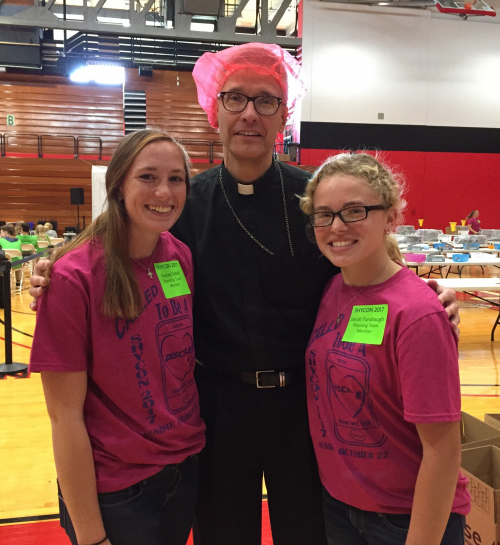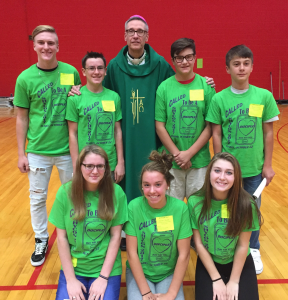 The Diocese of Altoona-Johnstown Office of Youth Ministry sponsored the annual Senior High Youth Conference (SHYCON) on October 22 at Saint Francis University in Loretto. Open to students in grades 9-12, the theme was "Called to be a Disciple — How Will You Answer?" More than 700 teens from around the Diocese participated.
In response to the recent natural disasters in this country and around the world, students engaged in a special service project for the Rise Against Hunger Foundation — an international hunger relief organization. Students — with a little help from Bishop Mark — packaged nearly 40,000 meals for those in need.
Nationally recognized musician ValLimar Jansen was the keynote presenter, and the Bishop celebrated Mass.