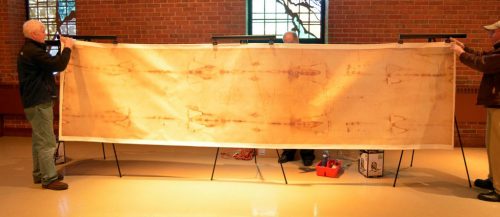 In 2013, Bill Wingard established "Shroud Talks" to present the history and science of the Shroud of Turin and tackle its biggest mystery….Is the Shroud the actual burial cloth of Jesus? Personal research coupled with the knowledge and help of the original photographer, Barrie Schwortz, for scientific evaluation in 1978 make for a powerful and comprehensive presentation that will not disappoint.
Saint Rose of Lima Parish, 5519 Sixth Avenue, Altoona, will host Shroud Talks on March 11 at 4:00 p.m. Priests will be on hand following the presentation for the Sacrament of Reconciliation.
Tickets are not required. A free-will offering will be taken.