"We are convinced that the energy and resources we devote to adult faith formation will strengthen and invigorate all the charisms that adults receive and the activities they undertake, in the Church and in society, to serve the Gospel of Christ and the people of today. Every Church ministry will be energized through a dynamic ministry of adult catechesis."
Our Hearts Were Burning Within Us,
The Priority of Adult Faith formation -Section 3
A Pastoral Plan For Adult Faith Formation in the United States
By the U.S. Catholic Bishops
Adult Enrichment and Lay Ecclesial Ministry Office
St. Patrick School Building
625 Park Avenue
Johnstown, PA 15902
Phone: (814) 361-2000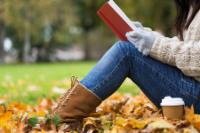 THE OFFICE OF LAY ECCLESIAL MINISTRY
2021-2022 CLASS SCHEDULES
YEAR ONE SCHEDULE
YEAR TWO SCHEDULE

Saint Paul – Zoom Course
This 6 week course, taught by Christopher Klopp, investigates the life and writings of St. Paul within the context of early Judaism in order to understand the Apostle's role as the most significant theologians of the New Testament. Areas of focus will include St. Paul's theology of the New Covenant, his views on justification and grace, as well as his teachings on the sacraments, the nature of the Church, and the moral life. Classes begin Tuesday, January 5, 6:30-9:00 PM. Costs for this class include a registration fee of $45 payable to the Diocese of Altoona-Johnstown and the required book, Ignatius Catholic Study Bible New Testament which can be purchased by participants online at Amazon.com. For further information and to register for this class, please contact Marybeth at (814) 361-2000 or by email at mheinze@dioceseaj.org. All are welcome to attend! Please register by December 16, 2020.
NEW COURSE COMING SOON
The History of the Catholic Church in the United States
Bishop John Carroll
(1735-1815)
This course studies the development and growth of Roman Catholicism in the United States from the time of the early explorers to the New World to the Second Vatican Council. In exploring the historical background of the Church, various elements are discussed including the reasons for seeking the New World and the importance of conversion to the Catholic faith. The course will examine the impact of the Industrial Revolution on the Church and the contemporary Church experience in light of that historical context. The colonial period, the episcopacy of the first Bishop, John Carroll, immigration and nativism, the "Americanist" controversy, the social-gospel tradition, and 20th century developments in the Church, among other topics, are studied.
This course was developed and will be taught by Deacon Michael Russo. More information will be forth coming.
Rite of Christian Initiation of Adults (RCIA) Catechumenate Team Ministry
Location: Diocese of Altoona-Johnstown, Mary Mother of the Church Pastoral Center, 2713 W. Chestnut Street, Altoona PA 16601-1720
Time: 6:30 PM – 9:00 PM, Thursday evenings.
Course Description: The course is an overview and exploration of the application of the Rite of Christian Initiation of Adults, the official rite of the Catholic Church for the preparation of Adults seeking the initiation sacraments and full membership in the Catholic Church. The course content is presented in an adult environment with a combination of experiential and traditional learning styles within the four phase format of the Rite of Christian Initiation of Adults. Each phase (Part I, II, III and IV) consists of four 2 ½ hours sessions. There are no sessions in Advent, Christmas or Lent.
2020-2021 Catechumenate Team Ministry Course Information
For more information on the above classes, please contact:
The Office of Adult Enrichment and Lay Ecclesial Ministry
Mrs. Marybeth Heinze
Administrative Assitant
Telephone: (814) 361-2000
Email: mheinze@dioceseaj.org