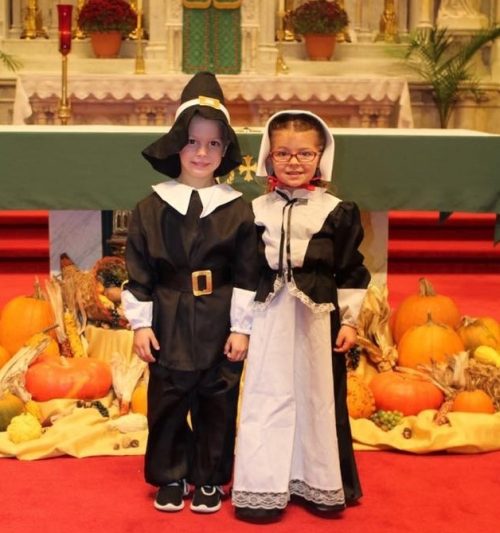 Thanksgiving Day a special Day of Prayer in the Diocese of Altoona-Johnstown. We pray in thanksgiving for the Harvest and Fruits of the Earth. As our country pauses to give thanks to God, Catholics are encouraged to participate at Mass and give thanks for all the gifts we have received. Please join in praying the following:
God, your gifts of love are countless and your goodness infinite. On Thanksgiving Day we come before you with gratitude for your kindness.
Open our hearts to concern for our fellow men and women, so that we may share your gifts in loving service. We ask this through Christ, our Lord. Amen.
[Photo: Young pilgrims spread Thanksgiving joy at the Basilica of Saint Michael the Archangel in Loretto last Thanksgiving]