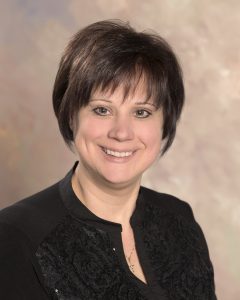 Cindy O'Connor
Director
927 S. Logan Boulevard
Hollidaysburg, PA 16648
Phone: (814) 695-5579
E-mail: coconnor@dioceseaj.org
The Office of Children and Youth Protection is responsible for implementing and overseeing the full Diocesan response to the Charter for the Protection of Children and Young People established by the United States Conference of Catholic Bishops (USCCB) and compliance with the law. Through online and in-person educational training programs, presentations, and resource materials, the Diocese of Altoona-Johnstown will be able to assist church personnel in responding to the mandates of the Diocese's safe environment policies. Additionally, the office organizes the annual audits required by the Charter, oversees required background screenings and training of church personnel consistent with the Diocesan safe environment policy, and assists in the internal investigation process relating to child abuse allegations involving church personnel.
NEWS AND INFORMATION
The Diocese of Altoona-Johnstown Office of Children and Youth Protection will sponsor a series of Safe Environment Training Sessions in August and September. Click here for more information.
—–
A message from the Archdiocese of Philadelphia
Dear Friends,
At the request of Archbishop Chaput, I am writing to share information about an important upcoming webinar, "Parents, Kids and Porn: The Conversation." The goal of this free program is to equip parents to initiate age-appropriate discussion with children about the pitfalls of technology, social media and pornography.
Sponsored by the Religious Alliance Against Pornography and the Archdiocese of Kansas City, the webinar will be presented by Jasper Hall, Jr., President of PureHope, a foundation dedicated to providing Christian solutions in a sexualized culture, and Dan Martin, Campus Pastor at Chase Oaks Church in Fairview, TX and a frequent seminar and conference speaker on topics addressing Family, Parenting, Marriage, Christian Leadership and Technology.
The free, one hour webinar will take place on two different dates, which are listed below.
Tuesday, May 15th at 12:00 p.m. EDT
Tuesday, May 22nd at 8:00 p.m. EDT
The attached flyer contains additional information.
Please consider sharing this information broadly with others. Thank you.
Reverend Monsignor Daniel J. Kutys
Moderator of the Curia