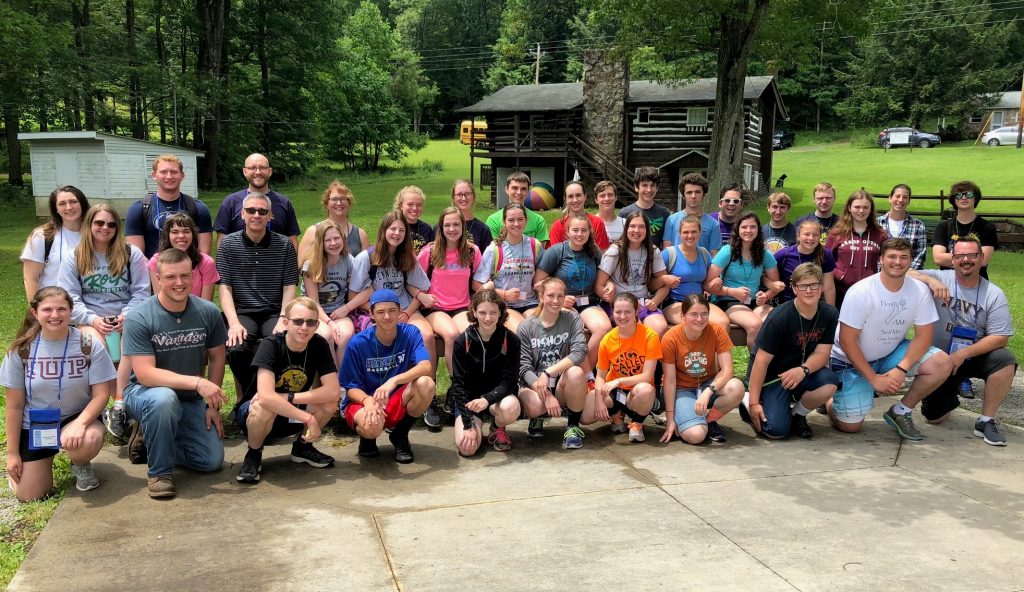 Camp Timothy, the diocesan summer camp for students entering grades 10-12 and those who just graduated from high school, was held the week of June 17 at Camp Sequanota in Jennerstown, Somerset County.
The theme for the 2018 session was "Speak Lord Your Servant is Listening," which is based on the bible story in which the Lord was calling Samuel in his sleep.
Samuel did not recognize it was God, and instead thought it was his master, Eli. When Eli realized it was the Lord calling Samuel, he instructed Samuel to go back to sleep and, if God called again, respond by saying, "Speak, Lord, for your servant is listening."
One of the many ways in which Camp Director Francine Swope and her team drove home the point to campers was through a series of group evangelization sessions breaking down various aspects of the theme. Among the presenters was Bishop Mark, who visited the camp on June 20.
After celebrating Mass for the campers and enjoying lunch with them, the Bishop explained what it means to be a servant of the Lord. He highlighted six characteristics: Thankfulness, Prayerfulness, Devotion, Giving to Others, Humility, and Being Ready to Act.
"You're just around people who are really serious about their faith, and we're all eager to learn more about our faith, so it's really an enriching experience," stated Zelie Eger, a member of Our Lady Queen of Angels Parish in Central City.
"It's just great to have daily Mass, and it's very cool to have so many other young people that are as serious in their faith as you are," added SarahFarabaugh, a member of Saint Nicholas Parish in Nicktown.