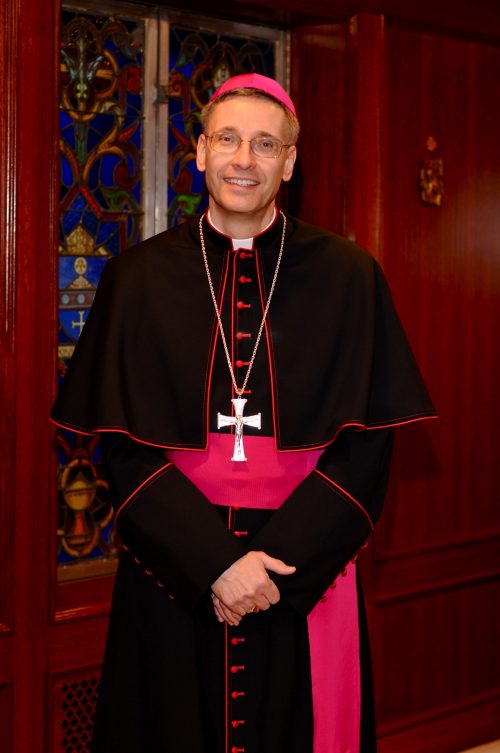 Teenagers often laugh when I reveal that I found something interesting on the Internet, "where everything you read is true!"
I recently found a website that offers to provide answers to the question, "What to Write on an Easter Card?" This website says it can help anyone find the right Easter greetings to include in a printed card or an electronic message sent by social media.
In the description of this service it says: "Easter, the celebration of Jesus Christ's resurrection from the dead and ascension to heaven, occurs every spring."  We have a separate day to celebrate the Ascension of our Lord, but I won't get hung up on that one. And it is part of our Catholic faith to celebrate the Resurrection of Christ every Sunday, not just in the spring.
The website also suggests that there is something more and better than celebrating the Resurrection of the Lord Jesus. It says: "Modern symbols of brightly colored Easter eggs, chocolate bunny rabbits, and multi-colored jelly beans have breathed new life into this religious holiday."
I admit that I have colored my share of Easter eggs, and I have consumed my share (and sometimes my younger brother's share) of chocolate bunny rabbits and jelly beans. But to say that these "modern symbols" have "breathed new life into this religious holiday," is a claim that misses the point.
Our Lord Jesus Christ experienced spiritual, emotional, and physical suffering of the worst kind during his passion and death on the cross. Though he was innocent and without sin, the Lord Jesus took upon himself the weight of the sins of the whole world for all time. On the third day after his death and burial, Christ rose from the dead. Through his resurrection and his appearances to Mary Magdalene and the apostles, it was Jesus who breathed new life into those who believe in him.
I see that new life in Christ every time I celebrate the sacred liturgy of the Most Holy Eucharist when my spirit and the spirit of others are lifted up in the Holy Communion that consists of his sacred Body and Blood. I experience that new life in Christ every time I receive the gift of God's mercy and forgiveness in the sacrament of Penance or impart absolution as an ordained minister of Christ's Church.
I experience that new life in Christ whenever I anoint the sick. I see that breath of new life in the celebration of the sacraments of Baptism and Confirmation which are awesome expressions of the outpouring of the Holy Spirit on God's people.
The sacraments are the true modern symbols of the new life that come from faith in the resurrection of Christ. And there is one more important symbol. It's the living word of God found in Sacred Scripture which breathes new life into each of us when we read it, pray over it, proclaim it and live it.
So what should I write in an Easter card? How about this: "On the evening of that first day of the week, Jesus came and stood before them and said, "Peace be with you." He showed them his hands and his side. At the sight of the Lord the disciples rejoiced. "Peace be with you," he said again. Then he breathed on them and said, "Receive the Holy Spirit." (John 20:19-22)
Enjoy the colored eggs, chocolate bunnies, and jelly beans. But most of all I pray that you will find your joy in this great mystery of faith: Christ is risen! Christ is truly risen!