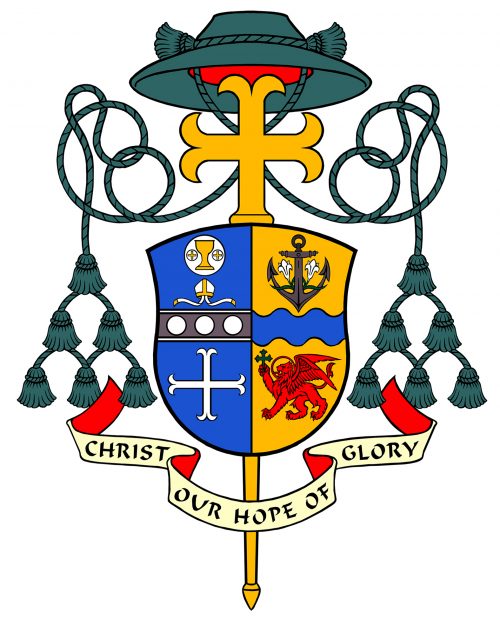 Bishop Announces Date for Restoring the Sunday Mass Obligation; Extends Warm Invitation for the Faithful to Return to the Lord's Table
Bishop Mark has announced the return of the Sunday and Holy Day Mass obligation in the Diocese of Altoona-Johnstown beginning August 15, 2021. Local Catholics have not been obligated to attend Mass since March of 2020 because of the COVID-19 pandemic.
The Bishop made the announcement in a July 15, 2021, pastoral letter to the faithful of Altoona-Johnstown. In the letter, Bishop Mark shared heartfelt sentiments from parishioners with whom he has spoken.
"I have listened to people from all over our diocese who have not been coming to Sunday Mass or receiving the Holy Eucharist since the time our churches first closed as a precaution," the Bishop stated. "We have gone through a long dry spell of not encountering our Lord and each other in our churches. Thanks be to God, things are improving. With the help of vaccinations and social distancing, the dangers brought by the COVID-19 virus have diminished and our churches are open. All of this points to the conclusion that the dispensation from the obligation to participate at Mass on Sundays and Holy Days is no longer necessary."
Bishop Mark reminded the faithful that our parish churches are our spiritual home, and extended a warm invitation for everyone to start anew.
"I invite all of you to come to your place at the Lord's table," he said. "Come back to that same pew at the same Mass time that was part of your regular Sunday routine. For so long, we went without the joy that comes from the little things of life. But the Lord tells us: "My child, treat yourself well, according to your means… Do not deprive yourself of the day's enjoyment (Sirach 14:11, 14)."
Click HERE to read the Bishop's letter.