2022 Men's Conference - "Strength In Christ"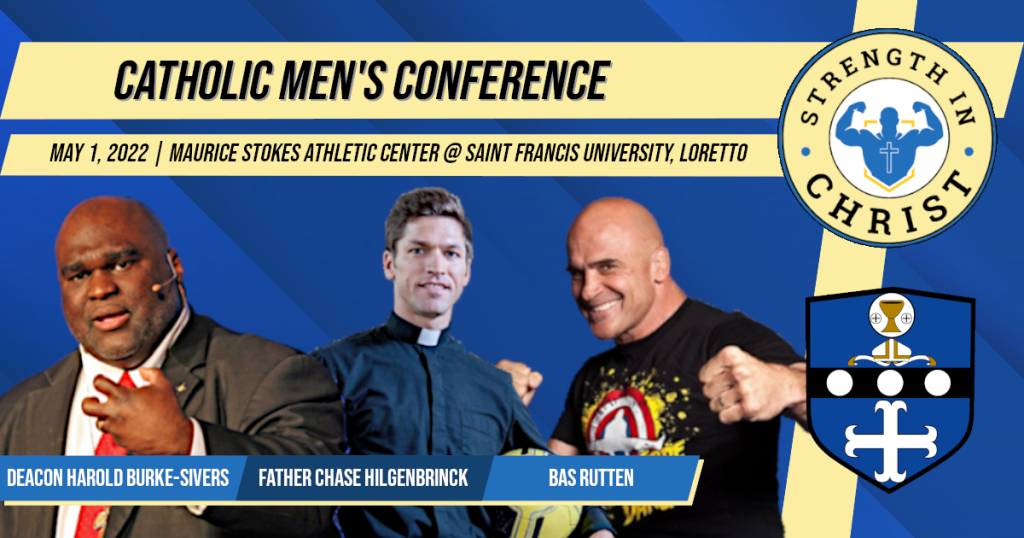 Meet Our Featured Speakers!
Sebastiaan "Bas" Rutten is a Dutch retired mixed martial artist, Karate and Taekwondo blackbelt, and Muay Thai kickboxer. He was a UFC Heavyweight Champion, a three-time King of Pancrase world champion, and finished his career on a 22 fight unbeaten streak (21 wins, 1 draw). Bas has been inducted to the UFC Hall of Fame in 2015. When Bas is not teaching at his gym in Westlake Village , he might be working on some acting or commentating at with Kenny Rice.
He was baptized and confirmed, but his family fell away from going to Mass and actively practicing the faith. During his television and film career, he met the actor Kevin James, a devout Catholic who re-introduced Rutten to the joys of the faith.
Deacon Harold Burke-Sivers
Deacon Harold Burke-Sivers – known around the world as the "Dynamic Deacon" – is one of the most sought-after speakers in the Church today. He is a powerful and passionate evangelist and preacher, whose no-nonsense approach to living and proclaiming the Catholic faith will challenge and inspire those who hear him.
He travels across the United States and around the world speaking at conferences, workshops, retreats, parish missions, high schools, and young adult events – in short, to everyone who desires to know Jesus intimately and enjoy a deeper personal relationship with Him. His areas of expertise include marriage and family life, discerning the will of God, the sacraments, male spirituality, evangelization, prayer, and many others.
Father Chase Hilgenbrinck
Mike and Kim Hilgenbrinck raised their children in the Catholic Church in Bloomington, Illinois. After playing soccer for Clemson University, Chase signed with CD Huachipato of the Chilean First Division, and would find himself moving on to second-divison sensation Nublense, where he would help the team achieve promotion to Chile's top flight by winning the league title.
After moving back to the United States and playing for the New England Revolution for only three months, Chase would retire as a professional soccer player in order to answer the call to become a priest. He studied at Mount Saint Mary's Seminary in Emmitsburg, Maryland, before being ordained a priest for the Diocese of Peoria, Illinois, where he now serves as Vocation Director of Recruitment.
Full Speaker Presentations
12:00 PM - Lunch
The conference will begin with all attendees gathering together for a lunch.
Speaker Presentations
Hear talks from our featured speakers: UFC champion and movie star Bas Rutten, professional soccer player turned priest Father Chase Hilgenbrinck, and power evangelist and preacher Deacon Harold Burke-Sivers.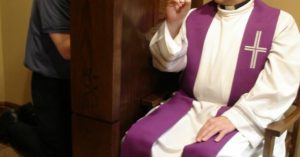 Reconciliation
There will be an opportunity for participants to celebrate the Sacrament of Reconciliation.
5:00 PM - Closing Mass
End the conference day with a gathering for Mass, celebrated by Bishop Mark. The Mass is open to the families of all the attendees.